The admin team of Destura & Associates Law Offices is composed of the following professionals: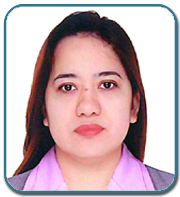 Head Treasury – Stephanie S. Destura,  Graduated with a degree in Bachelor of Science in Commerce Major in Banking and Finance at Philippine School of Business Administration (PSBA) Quezon City campus. She completed a diploma in Computer Science Technology at AMA Computer School. Has substantial work experience in the field of Purchasing.
Accounting Specialist – Jesica C. Mendoza-  A graduate of Laguna State Polytechnic University with a degree of Bachelor of Science in Office Administration. 
Billing & Collection – Kristine Bernadette L. Bernido, Graduated at  Datamex Institute of Computer Technology-Associate in Computer Science 2006-2008. . 
IT Consultant – Michael Joseph D. Lano, is a graduate of Information and Communication Technology  in  IETI  College of Science And Technology Inc.  He  is a highly oriented computer maintenance specialist with National Certificate II issued by Technical Education and Skills Development Authority.
Administrative Officer – Jeffrey S. Pangan, is an experienced Liaison officer. He has to his credit long years of experience in dealing with various government regulatory agencies (SEC, BIR, PAGIBIG, PHILHEALTH). He also an accredited and well trained immigration officer.