Description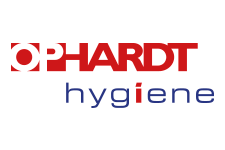 INGO MANUFACTURING PHILIPPINES, INC. Foundation of the Philippine production site. Expanding manufacturing capacities to meet the customers requirements for versatile dispensing solutions.
For more than 5 decades, Ophardt hygiene's ingo-man® product series has supported doctors, nurses and care assistants in washing and disinfecting their hands, thus with preventing the spread of infections. Continuing development and the optimization for use in medical areas means that the ingo-man® today is much more than 'just' a dispenser: a broad range of product versions available and an expansive offer of accessories means that the ingo-man can be individually adapted to fulfill requirements in medical surgeries and therefore supports effective hand hygiene.
The ingo-man success story began with a solution for a practical problem. In the 1960's the introduction of alcohol based disinfectants created a new challenge for dispensers: the seals were not strong enough to hold the alcohol, disinfectant often landed on the floor – and not on doctor's and nurse's hands.
OPHARDT hygiene developed a solution with the first ingo-man® dispenser: The concept – efficient pump technology, hygienic operation lever with small contact area and a container which was easy to exchange – formed the base of a success story which continues into the new dispenser generation today.