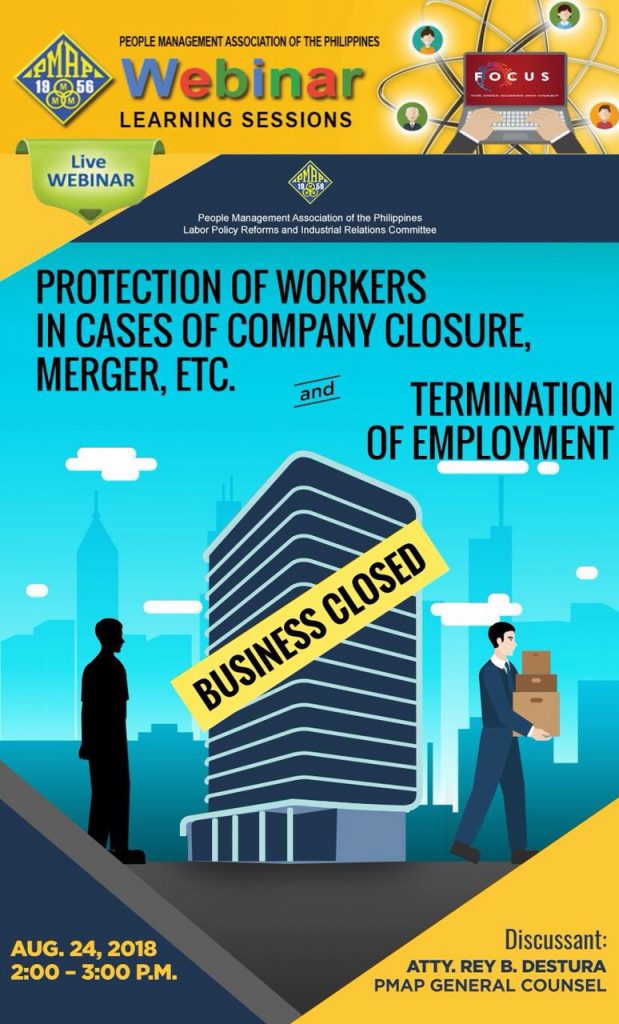 *****FREE LEARNING SESSION*****
Learn how to protect your workforce and the business in case of company closures and or termination of employment!
How to register?
-Like the PMAP Facebook Page
-Click the link:
https://pmap.org.ph/free-webinar-termination-of-employment-and-protection-of-employees-in-cases-of-company-closure/
-Complete the form
-Check email for confirmation and Enjoy!
For updates please don't forget to like/follow our Facebook page and other social media accounts below:
Twitter: https://twitter.com/pmap1956?lang=en
Youtube: https://www.youtube.com/user/OfficialPMAP1956
Instagram: https://www.instagram.com/pmap1956/
Linkedin: https://www.linkedin.com/company/pmap/
#FOCUS
#FreeWebinar
#PMAP
#ILovePMAP
#ProudToBePMAP
Replied using my alternate email account. Pls contnue sending email to my official address: rbdestura@desturalaw.com
or call +639178118387. Thank you!