Description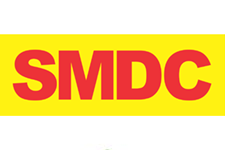 Every single day, SM touches the lives of millions of people through its stores, malls, banks, hotels and
leisure facilities. And now, Filipinos can live in style, comfort and convenience at SM Development
Corporation (SMDC).
SMDC commits itself to provide access to luxurious urban living through vertical villages perfectly
integrated with a commercial retail environment, giving its residents a truly cosmopolitan lifestyle.
SMDC developments are strategically situated in key areas across Metro Manila specifically the Central
Business Districts of Makati, Ortigas, Quezon City, Pasay and Pampanga.
Details
Tags Real Properties, Condominium Corporation and Leisure Operations
View Website